STAYING IN THE VILLA
Rooms & Suites
Inspired by the sea and its wonderful gifts, all our rooms are exceptionally spacious, with large terraces and panoramic windows from which you can admire the whole Gulf and the charming garden of the inner courtyard.
Tones of blue combine with furnishings in an intense, pure white, reflecting natural light.
The past echoes in the Art Nouveau geometries, in the period grit and in the colonnades with flowering pergolas of the outdoor spaces, like the one that adorns the entrance to our villa.
The atmosphere has the charm of retro, the terraces look out over the enchantment of Capri, over a horizon where the sky and the sea border each other.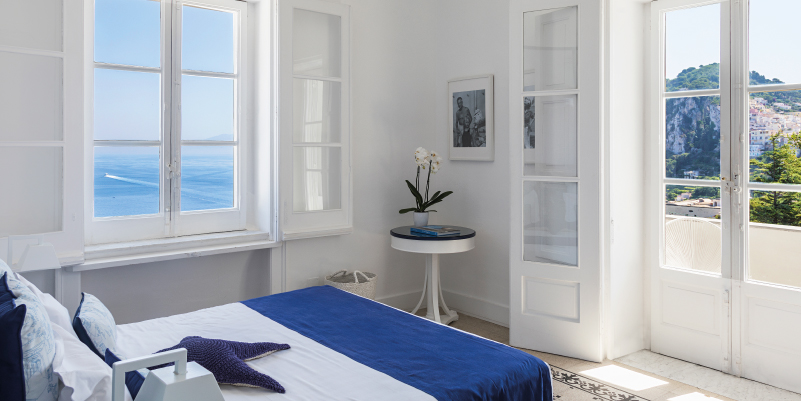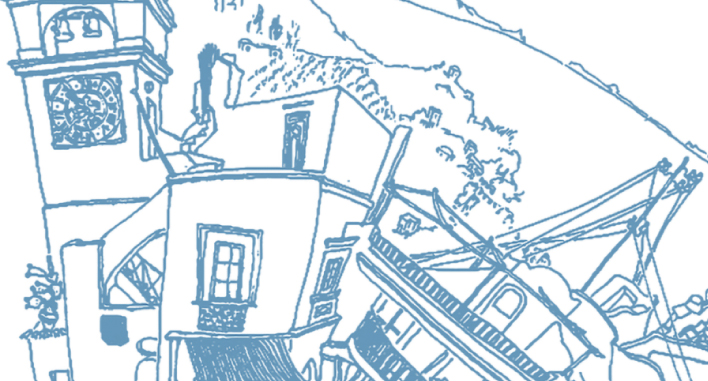 THE ISLAND LUXURY BRAND
The unique design of the Ecocapri brand
All our rooms are equipped with upholstery and decorations designed by EcoCapri, the brand that is part of the myth of Capri, made in Italy and inspired by the works of Laetitia Cerio.
Drawings of the island, of its iconic views, of Capri's summer scenes come to life in canvas fabrics, croquet cushions and home decor accessories, recounting the love for beauty of an eclectic and cosmopolitan artist and, above all, evoking all the glamorous atmosphere of style and history of the island.
LET BE YOURSELF ENCHANTED BY OUR ROOMS
Open the window. The curtains wave with the fresh wind coming from the sea.