IMMERSED IN THE GREEN
Garden
In our garden, every day is a new day thanks to the energy of Nature.
As the senses begin to listen to the sounds of the sea, the eyes remain closed. The gaze slowly unfolds and a clear light embraces the view. Rows of ancient vineyards and a multitude of pink flowers chasing each other are immediately revealed; further on, swarms of houses cover with colors the sides of the rock.
The eyes look up and see small boats dotting the sea, like a drawing on a blue canvas.
At last the water, without borders, shining brightly under the sun of Capri.
The air all around smells of iodine and agapanthus.
Take a deep breath.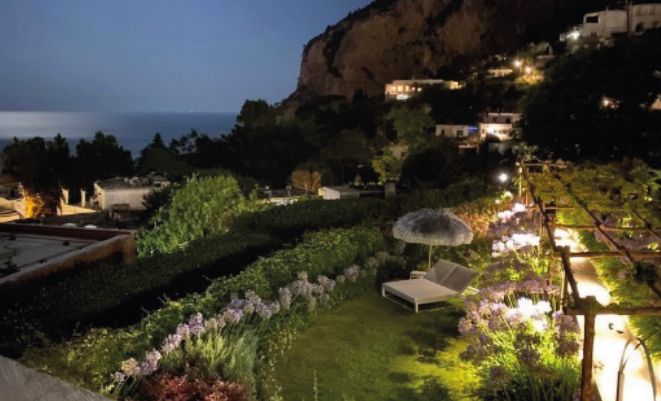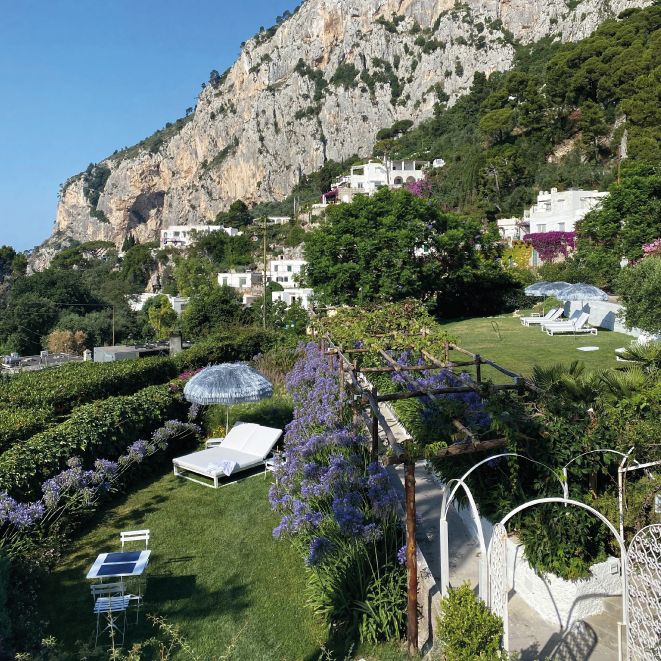 Take a moment to chill out in our garden and enjoy a cocktail or a fresh juice, prepared with seasonal fruits.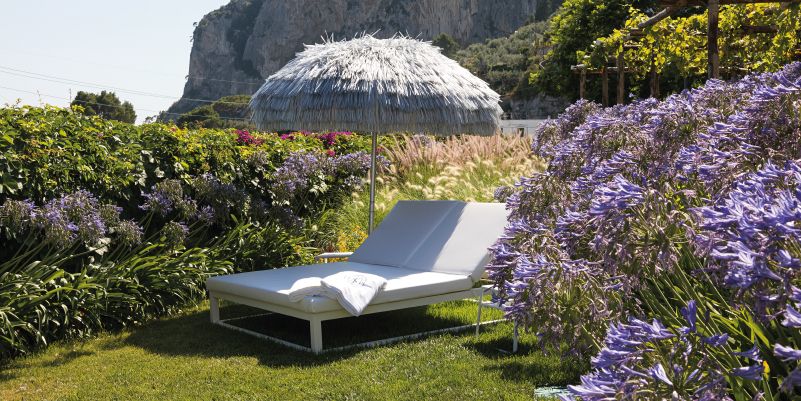 RELAX
Solarium
Relax on the soft beds of our solarium, refreshed by the pleasant showers and the shadows of the gazebo.
THE SEA ON THE HORIZON
Sunset Aperitif
Our garden welcomes you for a romantic aperitif at sunset.
Chill out on our sunbeds and take time to appreciate the notes of the sea, while the sun disappears under the veil of water. We will be pleased to enrich this moment with a drink and to stimulate your appetite with traditional delicacies.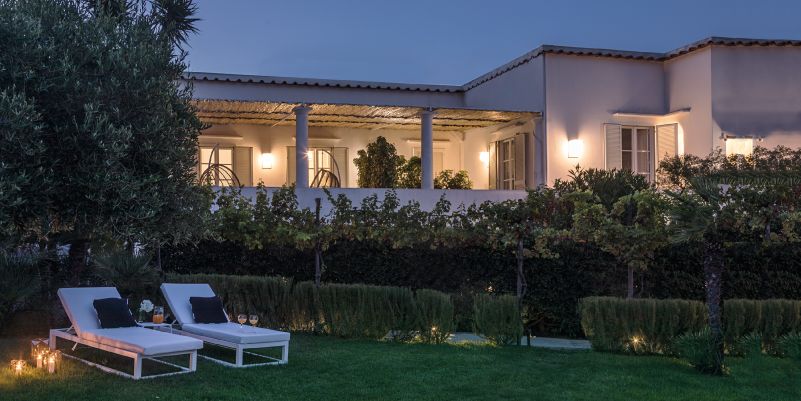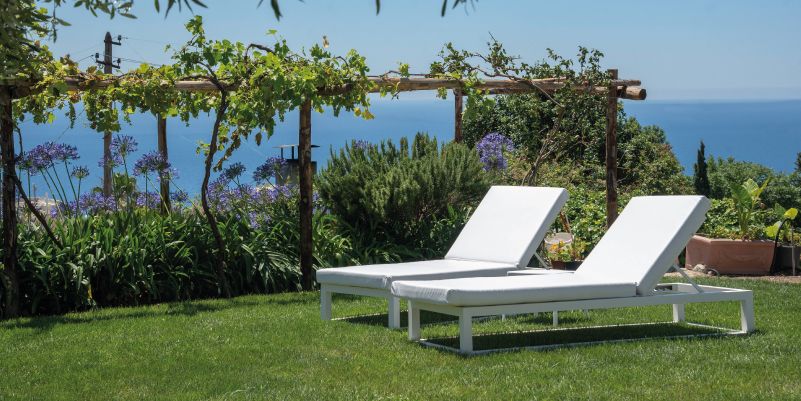 A NATURAL MOMENT
Ancient Vineyard
Our ancient vineyards are a natural monument of immeasurable value.
Representing a centuries-old tradition of wine making and the past rural life of the island, they still grow and continue to produce fruit intertwined with the wood of pergolas, like the one that frames the entrance to the Villa. In our garden, these old grapevines keep company to olive trees and agapanthus. All together, nourished by sun and salt, they reveal the Mediterranean soul of Capri.