THE BREAKFAST TERRACE
Morning Time
When the first daylights come, the flowers begin to paint their contours in the garden. A soundtrack edited by little birds joins the distant sounds of waves and backwash.
Our minds calm down and the harmony of landscapes begin to merge with the beats of our hearts. The kitchen smells of sweets, fruit jams and freshly baked bread.
The morning turns into a feeling that goes beyond time.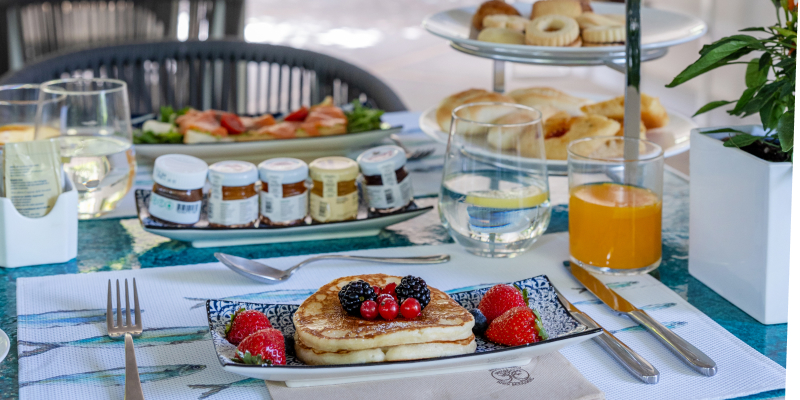 AUTHENTICITY IN THE MORNING
Breakfast
Our terrace welcomes you in the morning with a rich breakfast among the flourishing plants of the garden and the pleasant shadows created by the wattle pergolas. Here you can taste our warm bread, handmade rusks and delicious specialties from Capri, together with: homemade cakes, seasonal fresh fruit, dairy products and first quality cold cuts.
WELLNESS FOOD
Organic, Vegan & Gluten Free
We love to spoil our guests by taking a good care of their diet: we select organic and local products so as to bring authenticity to the table during their vacation, and we offer various vegetarian, vegan and gluten-free choices to meet the dietary needs of guests with food intolerances or allergies.