SPECIAL MOMENTS
Luxury Rental & Events
You can rent Villa La Pergola for your private stays. The entire Villa and the Park will be reserved for your sole use, guaranteeing the tranquility of complete privacy and the attentions of a committed staff that will take care of all your wishes and will be available for any request.
Thanks to its stunning scenery, Villa La Pergola is the ideal venue for weddings, events and parties. The breathtaking view of the sea, the authentic Capri architecture of the Villa and the well-kept gardens ensure an experience you will never forget. Whether you are looking for the perfect wedding location or wish to celebrate spectacular private events and stylish corporate meetings, Villa La Pergola is exactly what you need.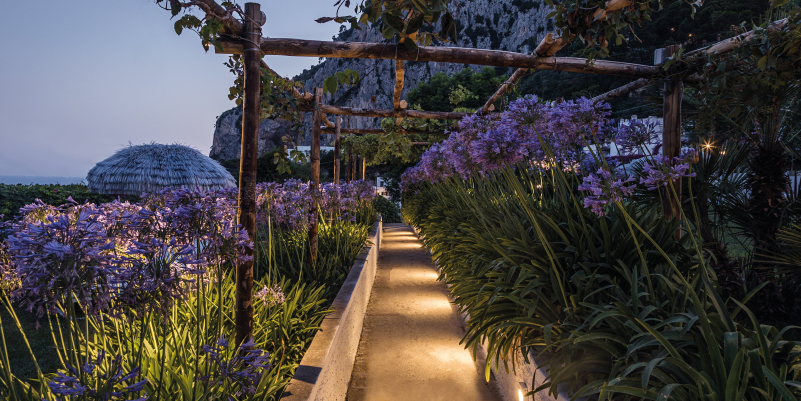 SERVICES
What does the exclusive rental fee include:
Use of the garden area, terrace and all rooms
Breakfast
Room Cleaning
Concierge
Outsourced catering service
Events at Villa La Pergola can accommodate up to a maximum of 200 people.
It is necessary to book the villa at least 2 months in advance.